Emergency HVAC Service in De Pere
Emergency HVAC Experts Serving All of the Green Bay Area
When you are frustrated by an HVAC emergency, stay calm and reach out to IdealAir Heating & Cooling. Scheduling immediate care is the best option for making everyone in your home or business happy and comfortable again. Our reliable NATE-certified technicians are determined to give you the solutions you need.
Signs You Should Call an HVAC Technician
Deciding when to reach out for emergency support can sometimes be challenging. Understandably, you may not want to call for help if your HVAC system is simply experiencing a glitch. The unfortunate truth is that there is rarely an instance when HVAC issues are a standalone incident. Whether the heat exchanger is beginning to wear down, or one of the parts has somehow become loose, delaying repairs will just make things worse.
You can save yourself a lot of money by scheduling emergency assistance the moment you notice signs such as:
Burning smells coming from your HVAC system
Leaking water or refrigerant
An unreliable or absent flow of air from the vents
Loud groans, hissing, clanking, crackling, or banging from the unit
A lack of warm or cool air
Call (920) 335-8868, and one of our team members will be able to answer your questions.
Our Reputation Speaks for Itself
Read Reviews From Our Happy Customers
"We highly recommend Ideal Air!"

- Gayle F.

"Very professional and helpful."

- Elizabeth P.

"They have a new customer for life."

- Kim P.

"Always been honest, clean and professional."

- Chris F.

"They were very professional and explained everything very well"

- Tina B.

"Excellent service! Would highly recommend this company!"

- Andi S.
Immediately Call for HVAC Services if You Have an Emergency
The general rule is to call for emergency HVAC repair any time you suspect your safety and well-being are at risk because of a malfunctioning unit. When you have an issue that requires immediate attention, reach out to IdealAir Heating & Cooling.
It's important to call IdealAir Heating & Cooling as soon as you suspect you have an HVAC emergency on your hands. Prompt action will ensure you get your problem fixed as soon as possible.
Your HVAC technician will evaluate your system and give you a quote before they start the repairs. Once you accept the quote, the technician will begin working to fix the issue as quickly as possible. The time it takes to complete the job will depend on the nature and extent of the problem.
Got an urgent heating and cooling issue? Call (920) 335-8868 to arrange for emergency HVAC service in De Pere, Crivitz, and surrounding areas.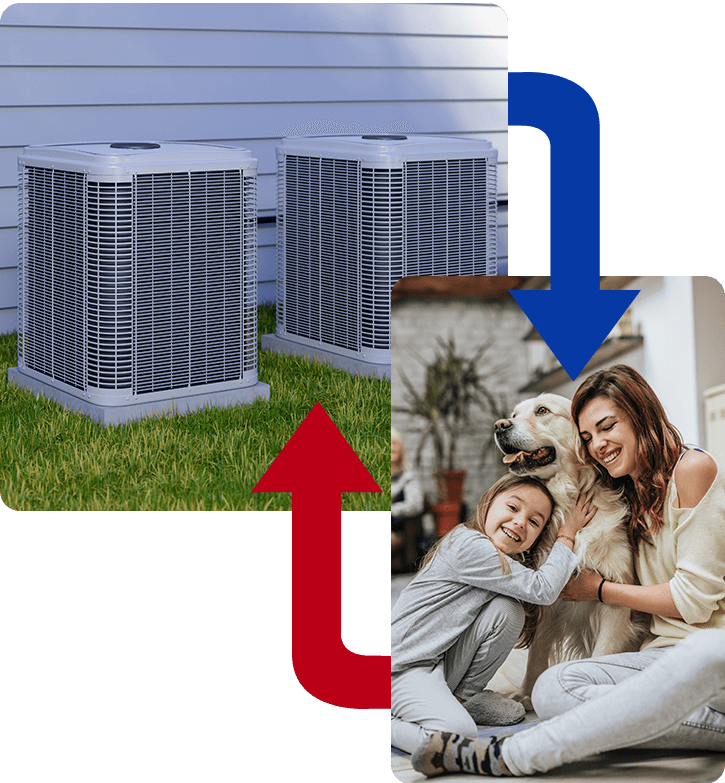 Competitive Pricing

Free Estimates

Same Day Appointments

Available 24/7