Alternative Heating Services in De Pere
Alternative Heating Solutions in the Green Bay Area
A traditional gas or electric furnace may not be ideal for your particular needs. Whether you are looking for ductless options or superior eco-friendly choices, speak to IdealAir Heating & Cooling. We can help you by providing alternative heating services.
What Is Involved in a Hydronic Radiant Floor Heater Installation?
If you are looking for a heating system that keeps airborne dust to a minimum, radiant heating is a great option for your home or business. Unlike traditional gas furnaces with extensive ductwork, this ductless system does not scatter pollutants and debris. Moreover, radiant heaters are often more efficient than classic furnaces since they do not lose as much heat through the ducts.
While radiant heaters used to be more difficult to install, new innovations in heating technology have made installations more convenient than ever. In the past, heating designers were able to add PEX radiant tubing directly beneath a special form of concrete known as Gypsum Concrete, also referred to as "Gypcrete." Recently, manufacturers have made the process even more flexible (particularly if you are in the midst of new construction or a renovation project). Instead of laying the tubing within concrete, which can occasionally be a messy process, your heater's PEX tubes will instead be placed inside wooden paneling. This modular board version of underlayment makes the process faster than ever, so you can quickly enjoy your new radiant heater system.
Reach out to us at (920) 335-8868 for more details related to these innovative systems for heating.
Our Reputation Speaks for Itself
Read Reviews From Our Happy Customers
"We highly recommend Ideal Air!"

- Gayle F.

"Very professional and helpful."

- Elizabeth P.

"They have a new customer for life."

- Kim P.

"Always been honest, clean and professional."

- Chris F.

"They were very professional and explained everything very well"

- Tina B.

"Excellent service! Would highly recommend this company!"

- Andi S.
What Are the Benefits of a Geothermal Unit?
Because so many people assume they have to stick with the classic gas furnace, they often do not know about the benefits of a highly efficient geothermal system. However, geothermal heating has begun to gain traction in recent years for many reasons.
A few examples of the advantages of geothermal heat include:
The ability to have a low carbon footprint in comparison to using traditional fuels, like coal
More consistent and comfortable heating
Increased energy savings and efficiency, which can lower your utility bills by up to 75%
Greater peace, since these kinds of heat pumps do not create a lot of noise
An extensive lifespan of up to 100 years, meaning you will not have to worry about a lot of replacement parts
The ability to increase the quality of your home's indoor air without sacrificing comfort
To learn more about installing a geothermal unit, speak to our techs at IdealAir Heating & Cooling.
You can get more information about alternative heating services in De Pere by reaching out to our skilled professionals at (920) 335-8868 or by contacting us online.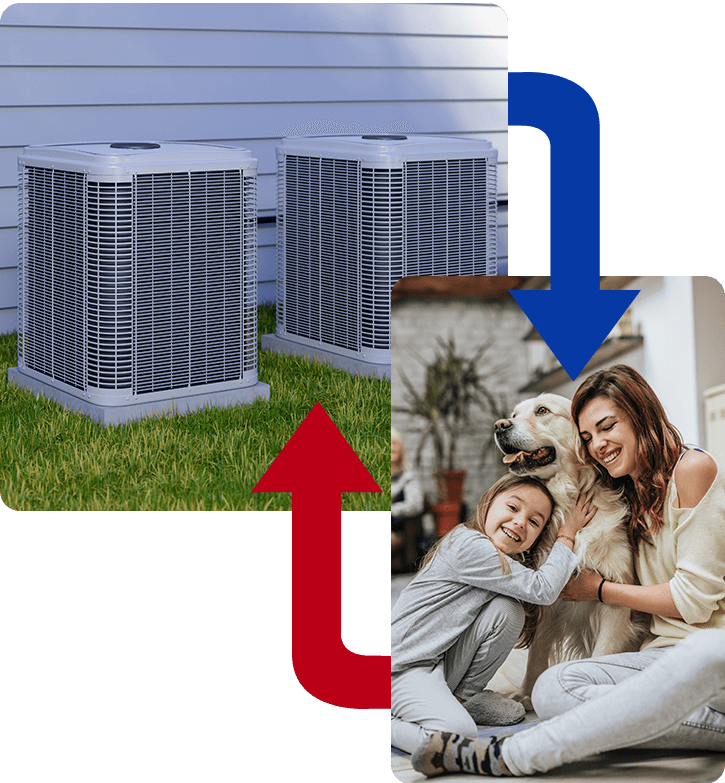 Competitive Pricing

Free Estimates

Same Day Appointments

Available 24/7