De Pere Air Quality Services
Indoor Air Quality Specialists Serving All of the Green Bay Area
Although it may be hard to believe, there are contaminants floating around your property. Here at IdealAir Heating & Cooling, our technicians are devoted to offering our customers top-notch air quality services. Whether you need a purifier or filter, we can advise you about the available options so you will soon be enjoying fresh, clean air.
What Types of Pollutants Are Floating in Your Home?
Since the air inside a house seems to be clear, many homeowners are shocked to learn that indoor air is often four to five times more polluted than it is outside. This is due to a higher concentration of particles within a small, enclosed space — a problem that is worsened by the fact that residences and commercial properties are now being designed with even tighter insulation.
Examples of household contaminants include:
Because you cannot see these tiny microbes, it is beneficial to hire a team of specialists to conduct a full examination. With an indoor air quality inspection, you can receive the information you need to begin on your air filter or purifier installation.
Contact us at (920) 335-8868, and we can schedule a convenient appointment.
Our Reputation Speaks for Itself
Read Reviews From Our Happy Customers
"We highly recommend Ideal Air!"

- Gayle F.

"Very professional and helpful."

- Elizabeth P.

"They have a new customer for life."

- Kim P.

"Always been honest, clean and professional."

- Chris F.

"They were very professional and explained everything very well"

- Tina B.

"Excellent service! Would highly recommend this company!"

- Andi S.
Why You Should Invest in Air Quality Systems
The most important reason for installing an air purifier or filtration system is the ability to protect the health of your family members, friends, guests, and anyone else who steps foot on your property. Investing in one of these systems can safeguard those you care about from experiencing the adverse effects of indoor air pollution, including allergies, migraines, bloody noses, irritated skin, dizziness, and nausea.
In addition to maintaining the physical and mental well-being of your household, an indoor air quality system can help to preserve the life of your HVAC units. Without debris floating around your house, the delicate internal components of your furnace and air conditioning system do not have to work so hard to control the temperature. If you would like to save money and frustration, speak to IdealAir Heating & Cooling about the right air quality solutions for you.
Get in touch with our devoted techs at (920) 335-8868 or contact us online if you are considering our De Pere air quality services.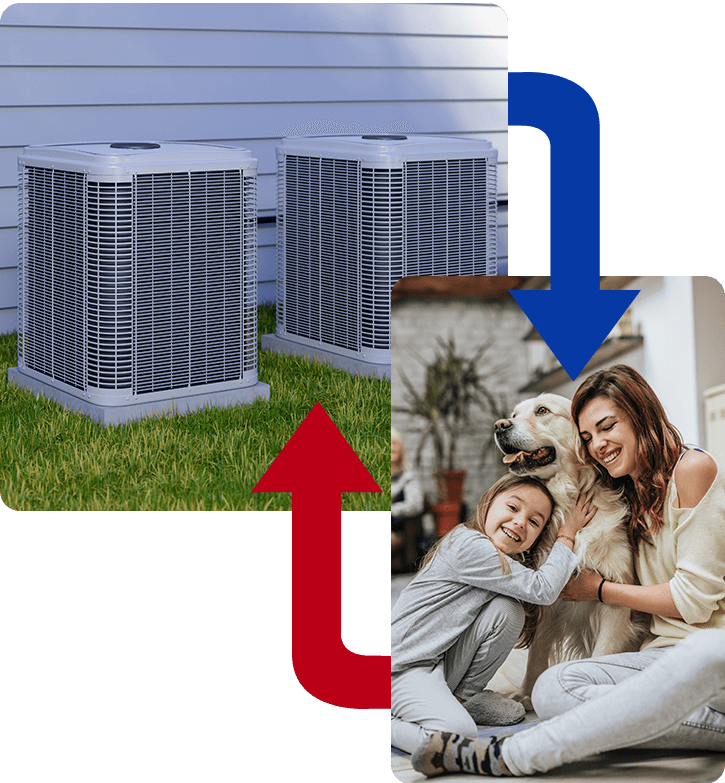 Competitive Pricing

Free Estimates

Same Day Appointments

Available 24/7