Duct Installation & Repair
De Pere Duct Installation & Repair
Ductwork Services in All of the Green Bay Area
Have you noticed that your heating and cooling systems have been much more inefficient lately? If so, your ductwork system likely is to blame. Even though these channels are built of tough materials, a lot of use will cause them to eventually break down. Reach out to IdealAir Heating & Cooling when you need trustworthy options for duct installation and repair.
The Importance of Pre-Sizing Your Property for Ductwork Installations
There are multiple methods used to install ducts, all depending on the size and spacing of the building. For houses or smaller business locations, for example, the velocity reduction method is the typically used, while the equal friction method is more standard if you have a larger commercial establishment. In especially open buildings, such as educational campuses, manufacturing plants, airports, or medical facilities, static regain is the primary design used.
While you do not need to know the detailed ins and outs of each installation method, it is important to realize why sizing is so critical. If your ductwork has not been properly sized before installation, this will result in a highly inefficient system. By scheduling an inspection of your property's space, you can decrease the likelihood of having to pay expensive monthly utility bills.
Speak to one of our techs at (920) 335-8868 if you would like to learn more about our ductwork services.
Our Reputation Speaks for Itself
Read Reviews From Our Happy Customers
"We highly recommend Ideal Air!"

- Gayle F.

"Very professional and helpful."

- Elizabeth P.

"They have a new customer for life."

- Kim P.

"Always been honest, clean and professional."

- Chris F.

"They were very professional and explained everything very well"

- Tina B.

"Excellent service! Would highly recommend this company!"

- Andi S.
When to Arrange for Ductwork Repairs
Trying to decide when to arrange for ductwork repairs can be difficult, especially if you are not able to see your ducts behind the walls, floors, and ceilings of your property. Nevertheless, some key signals can help warn you that repairs are required.
Call a professional if you notice:
Loud rattling, banging, hissing, or crackling coming from the ducts
Dirt and debris blown out of the vents
Higher bills, even though you have not used your HVAC systems more frequently
Allergy symptoms or other health issues
A musty odor in the air, indicating the presence of mold or mildew
Pests, such as rats, roaches, and spiders, which like to make their way through leaking vents
Our experts at IdealAir Heating & Cooling are more than happy to help.
Get in touch with us at (920) 335-8868 or talk to one of our technicians online for more information about our De Pere duct installation and repair services.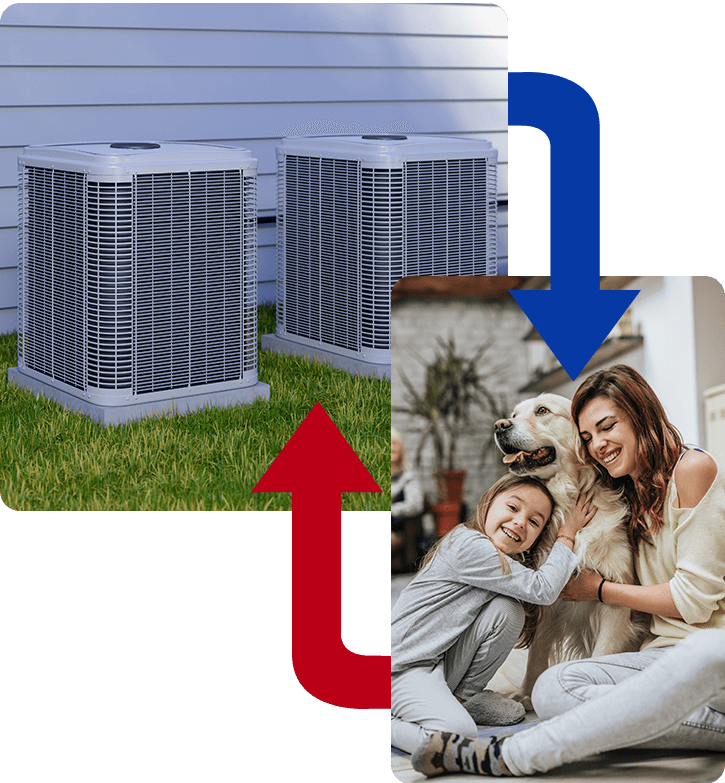 Competitive Pricing

Free Estimates

Same Day Appointments

Available 24/7